La Fiesta
Was built in 1923 by Alexander Robertson on the Clyde at a cost of £4,999, seventeen shillings and sixpence, equivalent to in excess of £1million in today's money .

Interestingly, she was involved in clandestine operations in Scandinavia with the SAS during WW2, Scuttled by the Germans; Recovered by the Admiralty when twin Gardener 4 Lws were fitted , replacing the original Steam engine.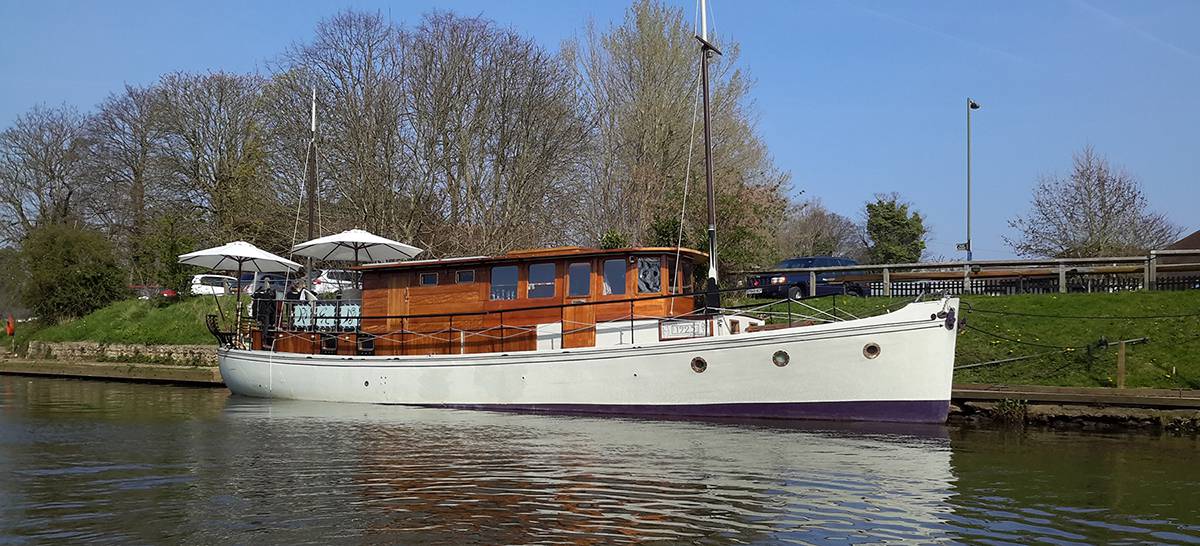 Later, she became the post boat from Edinburgh to the Shetland islands for fifteen years and then sold into private ownership, at one stage belonging to Sir Alex Guinness.

La Fiesta was at another stage abandoned on the Thames where squatters unfortunately left their mark.
I discovered her in an appalling state five years ago and set about trying to recover her and restore into what she is today. I am a renowned Cordon Bleu chef whose passion for fine food and wine, is only exceeded by my passion for playing piano.
I am now In the most enviable position of being able to offer very exclusive luxurious trips along the River Thames to guests, who can appreciate the passion and work that has gone into restoring what can only be described as a beautiful part of maritime history.
If you would ,like to experience this wonderful boat along with excellent Cordon Bleu cuisine, please contact me with details of your requirements.